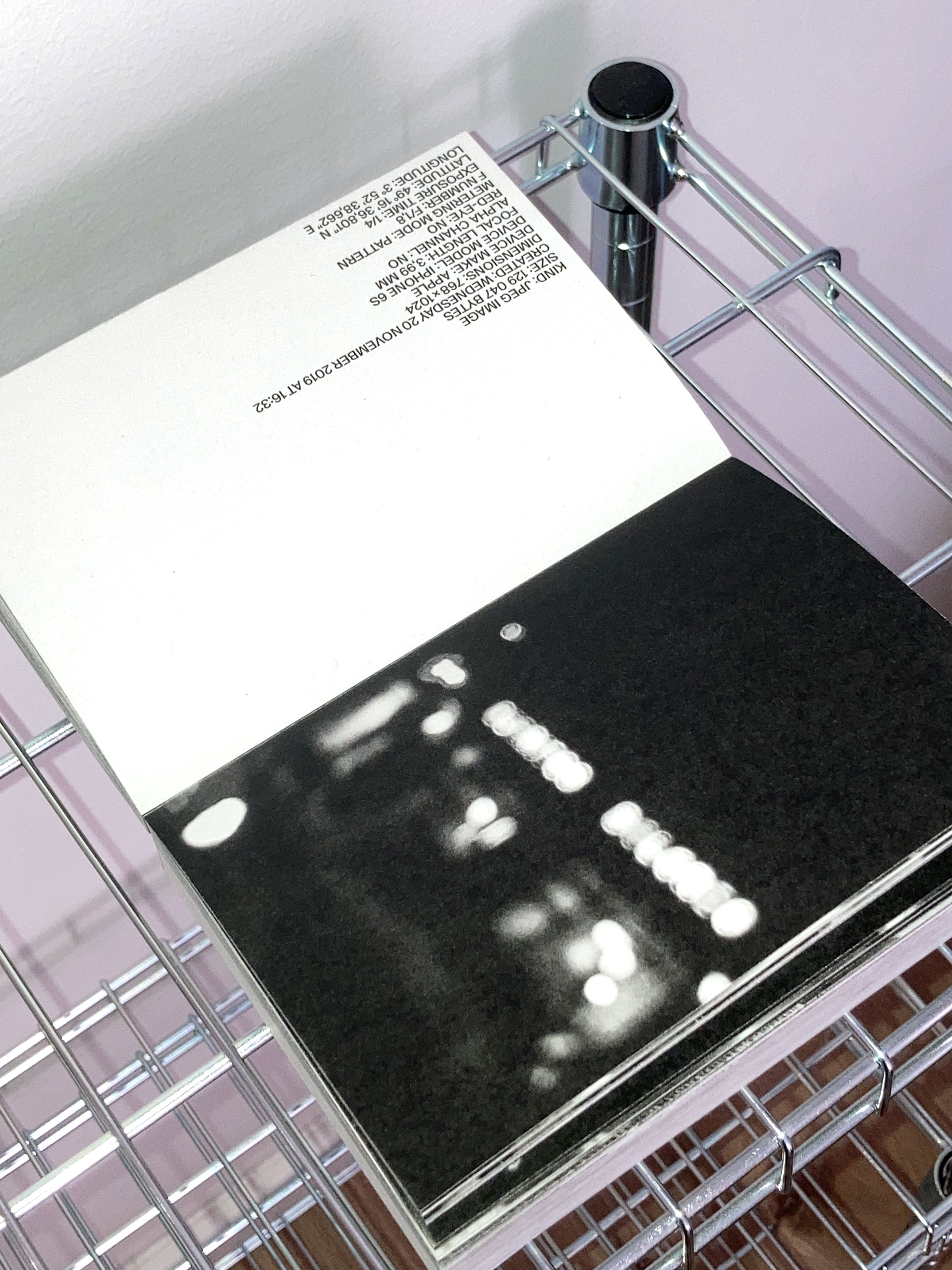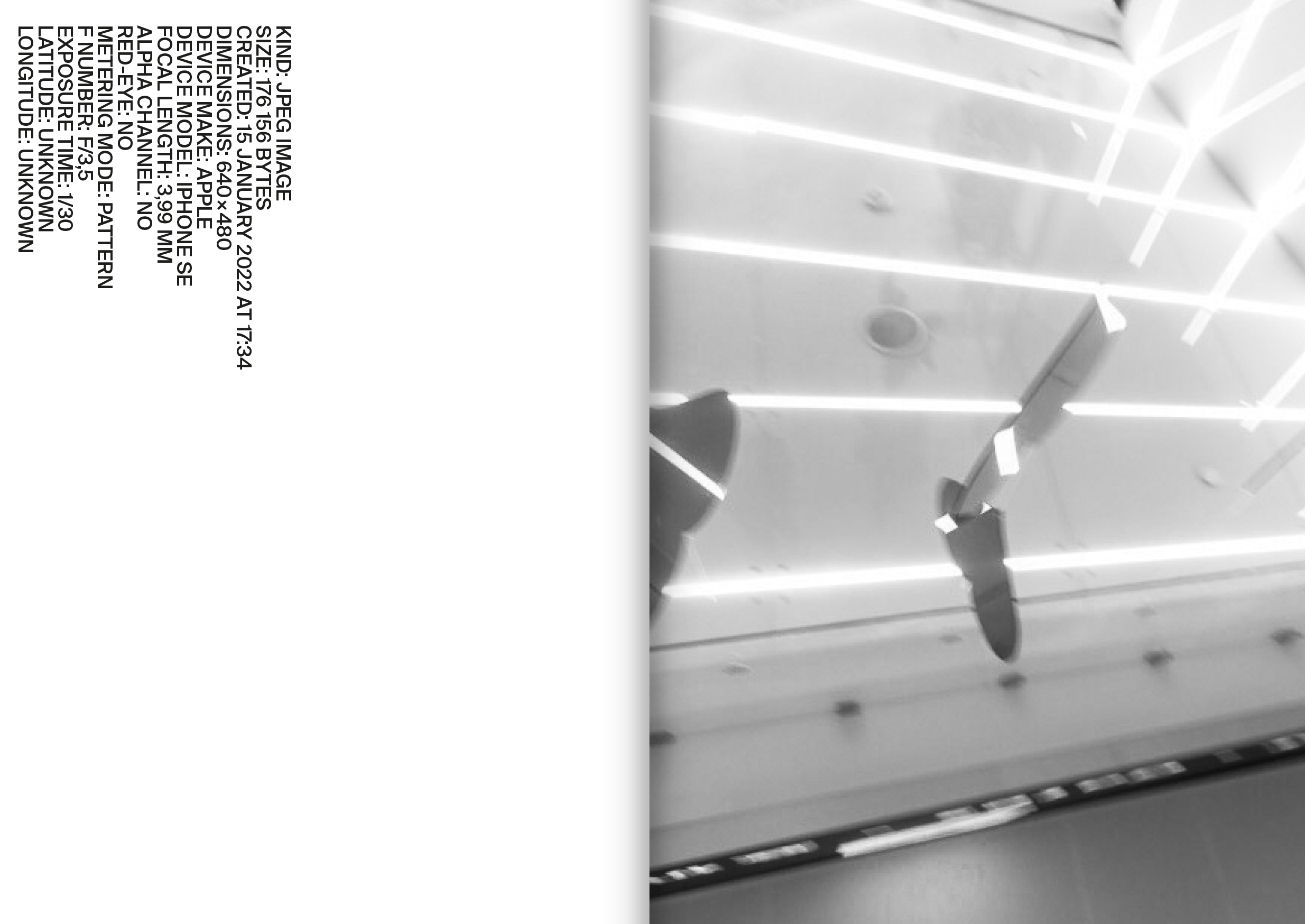 format:
148x210mm
note block styl


This project retraces my life over 4 years through my phone and the data it picked up while taking pictures of me walking, traveling, waiting, or any kind of daily things.

Put into a book, this work of archive of pictures and their meta data has become a diary of my life over the course of 4 years.


Ce projet retrace 4 ans de ma vie à travers les données récoltées par mon téléphone.

En prenant des photos accidentellement en marchant, en voyageant, ou durant des simples actions du quotidiens, ce travail d'archive de photos et de leurs méta-données est devenu un journal intime de ma vie sur 4 ans.